Nectar Classic
This premium gel memory foam mattress hugs your body and keeps you cool. Free shipping and free returns, optional White-Glove service, and a 365-night Home Trial. Find out why thousands call this mattress the best thing they've ever slept on!
Key Features
365-night Home Trial
Forever Warranty™
Free Shipping & Returns
12" height - 5 layers of premium materials
The coolest sleep with maximum airflow
Get To Know The Premium Layers Behind Your Nectar.
You'll spend about a third of your life together, so get to know Nectar's layers. They're sourced and crafted from premium materials. And yet still more affordable than competitors.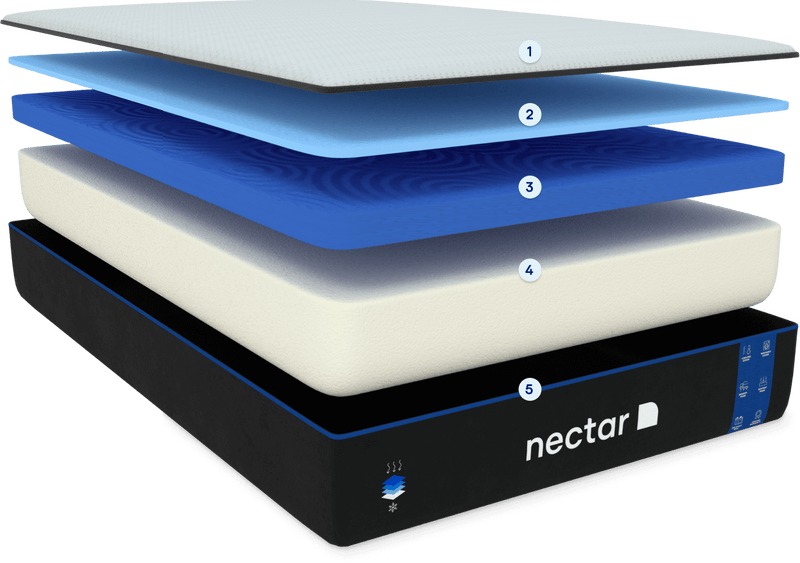 1. Quilted Cool Cover: Conk out cool with this soft, breathable poly-blend cover featuring heat wicking, cooling technology.
2. Nectar Smart Layer with ActiveCool HD: Zonk out in a temperature-responsive oasis, with a 3-inch layer of gel-infused memory foam with phase-change material. (Designed in labs to react to your rising and dropping body temperatures, auto-adjusting to your temperature as you sleep.)
3. Dynamic Support Layer: Get tailored bounce-back with 2 inches of dynamically adjusting foam. Get the support your body needs to relax into a deep sleep.
4. Stay-Stable Base Layer: This sturdy 7-inch layer of standard foam ensures the comfort and support layers above it perform at their best.
5. Shift-Resistant Lower Cover: No slip-and-slide here. Your mattress stays together, no matter how much you jump on it.
Ultimate Comfort For Every Sleeper
How is that possible, you wonder? Nectar's memory foam mattress layers have the ideal ratio of softness, firmness, and support most people want. It's a delicate balance, but we got it right.
How Does Nectar Feel?
We describe the feel of Nectar as a medium-firm gel memory foam mattress. That's right in the middle of the firmness scale, where you get the most comfort and support. And the best sleep.
Zonk out cold with breathable cooling action.
Never sleep in a sauna again (unless it's intentional). A sleep-tech-infused, cool-to-the-touch quilted breathable cover helps keep your sleeping temp regulated.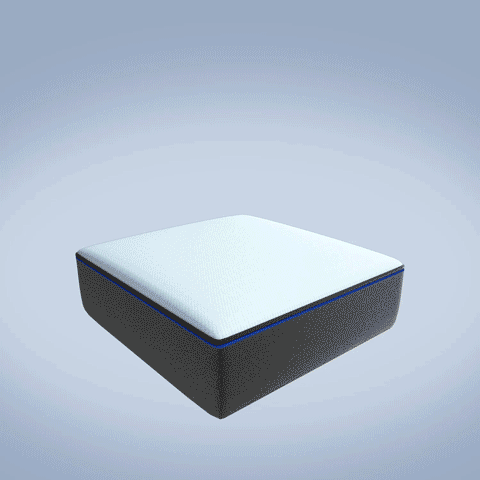 Slumber comfy with minimal motion transfer.
Move around freely without waking your partner or spilling your drink. Gel-infused memory foam gently cradles you to sleep and keeps you there, with a snug-as-a-bug body hug.